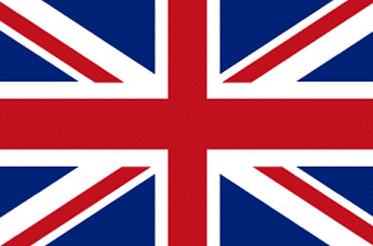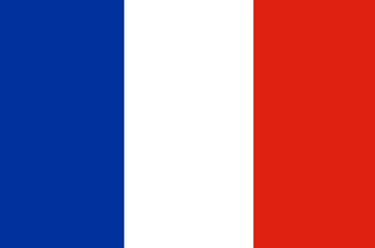 Has qualified for the French nationals 6 times, been 6 times in the team. Has won and placed in numerous international trials.
​
Jim is fast, keen and very natural on the sheep. He approaches the sheep with calm authority and solves any situation with cool headed diplomacy. He never backs down, and even the most stubborn ewes and rams eventually yield.
Jim is a real team player, and always works with you, never against you. He likes to understand what the job is and will anticipate your commands. He can switch between working large flocks demanding lots of push one minute, and then in the next have the finess for a trial or the softness and flexibility to guide a lost lamb home.
He has naturally wide flanks and I haven't found his limits for outruns yet, but it's his steady, calm drive which seduces most people.
Jim needed some time to find his work style and I had to be patient our very uneven first trial season, but once he approached the age of three, all fell in place and he hasn't let me down since.
6 fois dans la Coupe de France, 6 fois dans l'équipe.
Des nombreux fois sur le podium dans des concours internationaux.
​
Jim est rapide, motivé et très naturel sur les moutons. Il s'approche avec une authorité calme et naturelle et résout n'importe quelle situation avec une diplomatie tête froide. Il ne recule jamais, et même les brebis et les béliers les plus tenaces finir par céder.Jim est un vrai joueur d'équipe, et travaille toujours avec vous, jamais contre.
Il aime comprendre ce qu'est le travail à faire, est d'anticiper vos commandes. Il peut passer d'un travail de grands troupeaux exigeant beaucoup de pompes, directement à un passage concours avec tout finesse ou à la douceur et la souplesse necessaire pour guider un agneaux perdu jusqu'à à la bergerie.
Il a naturellement des larges ouvertures et je n'ai pas trouvé la limite pour ses recherches encore, mais c'est son pousse équilibré et ferme qui séduit la plupart des gens.
Jim avait besoin du temp pour trouver son style de travail et j'avais à être patiente pendant notre premier saison concours très irreguiliere, mais une fois qu'il s'approchait ses trois ans, tout s'est mis en place et il n'a pas cessé de m'etonner depuis.
Click on arrows to scroll and on photos to see them larger. Cliquez les fleches pour avancer, les photos pour les voir plus large.
avec noms de proprietaires
avec titres gagnés et couleurs
Please reload
(2011, 2013 & 2015) normal
Depistage tares oculaires
('11, '13 & '15): indemnde
American profile also available
Profile americaine aussi disponible
Please reload
5th in the French nationals
5ème dans la Coupe de France
Member of the French team for the World Trial
Membre de l'éqipe de France pour le championnat du monde
Member of the French team for the Continental
Membre de l'éqipe de France pour le championnat d'Europe (le Continental)
Premier concours au vaches
Best French dog in the Continental
Meilleur chien français dans le Continental
Member of the French team
Membre de l'équipe de France
Winner of qualifier and in the final of the classic Vivod sdt in Wales
Vaincquer du qualification et en finale du concours classique Vivod en Pays de Galles
Second overall in the team qualifier trial
Deuxième total dans le qualificatif pour l'équipe
Represented France in the Mediterranean Championship
A representé la France dans le championnat Mediteranien
French national Sheepdog Championship (Coupe de France): 3d in the final
3ème dans la finale de la Coupe de France
Winner overall in the international sdt Seven Sisters
Vainqueur total du concours intl Seven Sisters