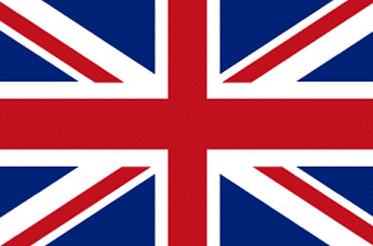 As a consequence of Brexit we could no longer import the dog food we've been feeding our dogs and selling for over 10 years.

We have spent the last 2 years looking for an alternative. We have bought and tried and analysed countless brands, and finally found a French manufacturer that will make us a food completely based on products from France, of the quality we require for our dogs and negotiated to a price we believe is uniquely competitive.

You find the line-up we have developed and their prices below.

To ensure a product based on highest quality ingredients, the type of protein (meat) changes depending on the season and follows the human food market.

All types of food:
are entirely made in France and from meat intended for human consumption

are pre-steamed to optimize palatability and digestibility

have no added colouring, artificial flavouring, or preservatives

are ideally balanced in protein and fat
​
These formulas ensure both excellent digestibility and high palatability, while offering a very advantageous quality/price ratio.

The 'Premium' products, are based on unique recipes developed for dogs and owners with the most demanding requirements, offering the highest level of quality in composition, production and ingredients, in line with the best (and most expensive) products on the market.

Nutritional additives in all types:
vitamins A, D3, E, B1, B12, B2; B3, B4, B5, B6, B9, copper, iron, iodine, manganese, zinc, selenium
​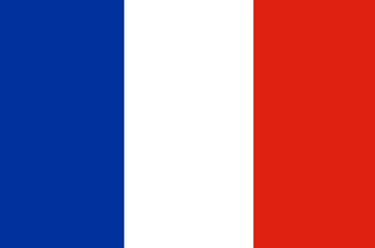 À la suite du Brexit, nous ne pouvions plus importer la nourriture que nos chiens avons mangé et nous avons vendu pendant plus que 10 ans.

Nous avons passé les 2 dernières années à chercher une alternative. Nous avons acheté, essayé et analysé d'innombrables marques, et avons finalement trouvé un producteur Francais qui nous fabrique des aliments entièrement basé sur des ingredients origine francais, de la qualité que nous exigeons pour nos chiens et négociés à un prix que nous pensons être uniquement compétitif.

Vous trouverez notre gamme dans le tableau ci-dessous.

Pour assurer un base de produit de meuilleur qualité, le type de proteine (viande) change en fonctionne de la saison et suit la marché nourriture humaine.

Tous les gammes sont :
entièrement fabriqué en France et par de la viande issue pour consommation humaine.

précuit à la vapeur afin d'optimiser l'appétence et la digestibilité

sans ajout de colorant, d'arôme artificiel, ou de conservateur

idéalement équilibrées en protéines et en matières grasses

Ces formulations assurent à la fois une excellente digestibilité et une très bonne appétence, tout en proposant un rapport qualité/prix uniquement avantageux.

Les produits 'Premium', avec ces recettes uniques, sauront combler les chiens et proprietaires avec les demandes les plus exigeants, grâce à leur plus haut niveau de qualité de composition, production et ingredients, venant concurrencer avec les meuilleur (et plus cher) produits de la marché.

Additifs nutritionnels dans tous les gammes: vitamines A, D3, E, B1, B12, B2; B3, B4, B5, B6, B9, cuivre, fer, iode, manganèse, zinc, sélénium
​
Delivery:

For the following dog food types, delivery can be made of orders for a minimum of 3 bags: energy premium, energy compet, sensitive, light, junior premium and senior premium.
For the other feed types, delivery is offered for orders of minimum 15 bags.
Price depends on in which French department you are located, and number of bags ordered; price is degressive depending on volume.

In all cases, don't hesitate to contact us for a quotation. Delivery is 1-2 weeks after we have received your order and payment.
​
Livraison:

Pour les types d'aliment suivants, la livraison peut être effectuée à partir de commandes d'un minimum de 3 sacs : energy premium, energy compet, sensitive, light, junior premium et senior premium.
Pour les autres types d'aliments, la livraison est offerte pour des commandes de minimum 15 sacs.

Le prix dépend du département français dans lequel vous vous trouvez et du nombre de sacs commandés ; le prix est dégressif en fonction du volume.
​
Dans tous les cas, contactez-nous pour un devis. La livraison serait 1 à 2 semaines après réception de votre commande et votre paiement.
​