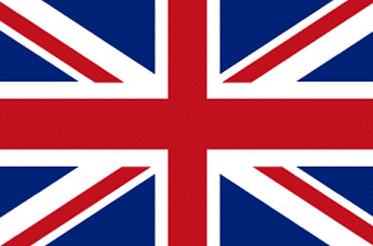 Access by public transport
BY PLANE TO PARIS
Most international flights fly into the Charles de Gaulle airport (CDG). It's located in the Northern outskirts of Paris and you need to get from there and through Paris to the Montparnasse train station. There are a few public transport options, mainly train or bus.
TRAIN is usually the best option. They take about an hour and cost about 10 euro in total.
Firstly, make your way to the CDG train station which is located at Terminal 2. You can pre-purchase tickets or line up and get one when you arrive. Take RER B train travelling towards Massy Palaiseau and get off at the station named Denfert-Rochereau (46 minutes travel, trains every 10 minutes). Change to the subway (metro) line number 6 (green) going towards Charles de Gaulle Etoile. Get off at Montparnasse station (4 min travel, trains every 5 minutes).
There are also a few BUS services running from Charles de Gaulle Airport to central Paris, but they can take quite long depending on traffic (1.5-2 hours) and then you still have to take the subway to get to Montparnasse.

Map over public transport in Paris

BY TRAIN TO PARIS
You will arrive in one of the big train stations in Paris: gare de l'Est, gare du Lyon, gare de Nord...
Walk over to the subway section of the station and take the subway to the Montparnasse station.

FROM MONTPARNASSE
At Montparnasse station you need to take the escalators up a couple of floors from the subway station level to the regional train level and then you take a REGIONAL TRAIN to the end-station Dreux. You can take either the N line (runs every hour, takes slightly more than an hour) or the TER line (runs a few times per day, takes slightly less than an hour) depending on which one has the best suited departure time. You can buy the tickets beforehand or on the station. There are big boards that show you the departing trains for the next few hours so you can see the next train to Dreux there.

The N-line

IN DREUX
I will come pick you up in Dreux. Be sure to send me a text message to 06 84 25 14 53 when you have your train ticket from Montparnasse and tell me when you will arrive in Dreux. When you arrive at Dreux (the end station), there is a station exit on both sides of the tracks. Please go out through the station building on the right side of the track, looking in the direction the train was travelling. You will come out on a small plaza with a type of fountain (jets of water from holes in the cement plates, but not always on) and small decorative plantations of high grass. If you follow the wall of the station building to the left, you come to a small parking between the station and the nearest road. Please wait for me there. I will come with a (beat up) white van usually full of happy dogs looking out the side windows. See you soon! :-)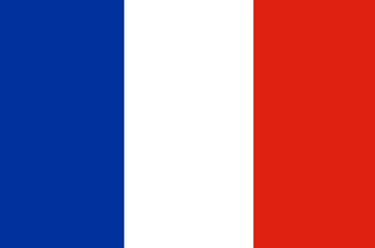 Address:
3 Route du Mesnil
27 320 St Germain sur Avre
GPS:
48.764076, 1.261519
Accès par transports public

A PARIS EN AVION
La plupart des vols internationaux desservent l'aéroport Charles de Gaulle (CDG). Il est situé dans la périphérie nord de Paris et vous devez traverser Paris pour aller à la gare Montparnasse. Il existe quelques options de transport public, principalement le train ou le bus.
TRAIN est généralement la meilleure option. Ca prend environ une heure et coûtent environ 10 euros au total.
Tout d'abord, dirigez-vous vers la gare de CDG qui se trouve au Terminal 2. Vous pouvez préacheter des billets ou faire les acheter en arrivant. Prenez le train RER B en direction de Massy Palaiseau et descendez à la station Denfert-Rochereau (46 minutes de trajet, trains toutes les 10 minutes). Changez pour la ligne métro numéro 6 (verte) en direction de Charles de Gaulle Etoile. Descendez à la gare Montparnasse (4 min de trajet, trains toutes les 5 minutes).
Il existe aussi quelques services de BUS reliant l'aéroport Charles de Gaulle au centre de Paris, mais le trajet peut prendre du temps en fonction du trafic (1,5 à 2 heures) et vous devez toujours prendre le métro pour vous rendre à Montparnasse.

Carte de transport public à Paris

A PARIS PAR TRAIN
Vous arriverez dans l'une des grandes gares de Paris : gare de l'Est, gare du Lyon, gare du Nord...
Marchez vers la section métro du station et prenez le métro à la gare Montparnasse.

DEPUIS MONTPARNASSE
À la gare Montparnasse, vous devez prendre les escalators pour monter quelques étages et arriver au niveau du train régional, puis vous prenez un TRAIN RÉGIONAL jusqu'à la gare finale de Dreux.

Vous pouvez prendre soit la ligne N (passe toutes les heures, prend un peu plus d'une heure) soit la ligne TER (passe quelques fois par jour, prend un peu moins d'une heure) en fonction de celle qui a l'heure de départ la plus adaptée. Vous pouvez acheter les billets à l'avance ou sur place. Il y a de grands panneaux qui vous montrent les trains qui départent pendant les prochaines heures et vous pouvez le prochain train pour Dreux là.

Ligne N

A DREUX
Je viendrai vous chercher à Dreux. N'oubliez pas de m'envoyer un SMS au 06 84 25 14 53 lorsque vous aurez votre billet de train depuis Montparnasse et indiquez-moi votre heure d'arrivée à Dreux. Lorsque vous arrivez à Dreux (gare terminale), il y a une sortie de gare à chaque coté du gare. Veuillez sortir par le bâtiment de la gare sur le côté droit de la voie, en regardant dans la direction du train. Vous vous trouvez sur une petite place avec une sorte de fontaine (jets d'eau provenant de trous dans les plaques de ciment, mais pas toujours en marche) et de petites plantations décoratives d'herbes hautes. Si vous suivez le mur du bâtiment de la gare vers la gauche, vous arrivez à un petit parking entre la gare et la route la plus proche. Attendez-moi là. Je viendrai avec un fourgon blanc normalement plein de chiens heureux regardant par les fenêtres derrières. À bientôt! :-)